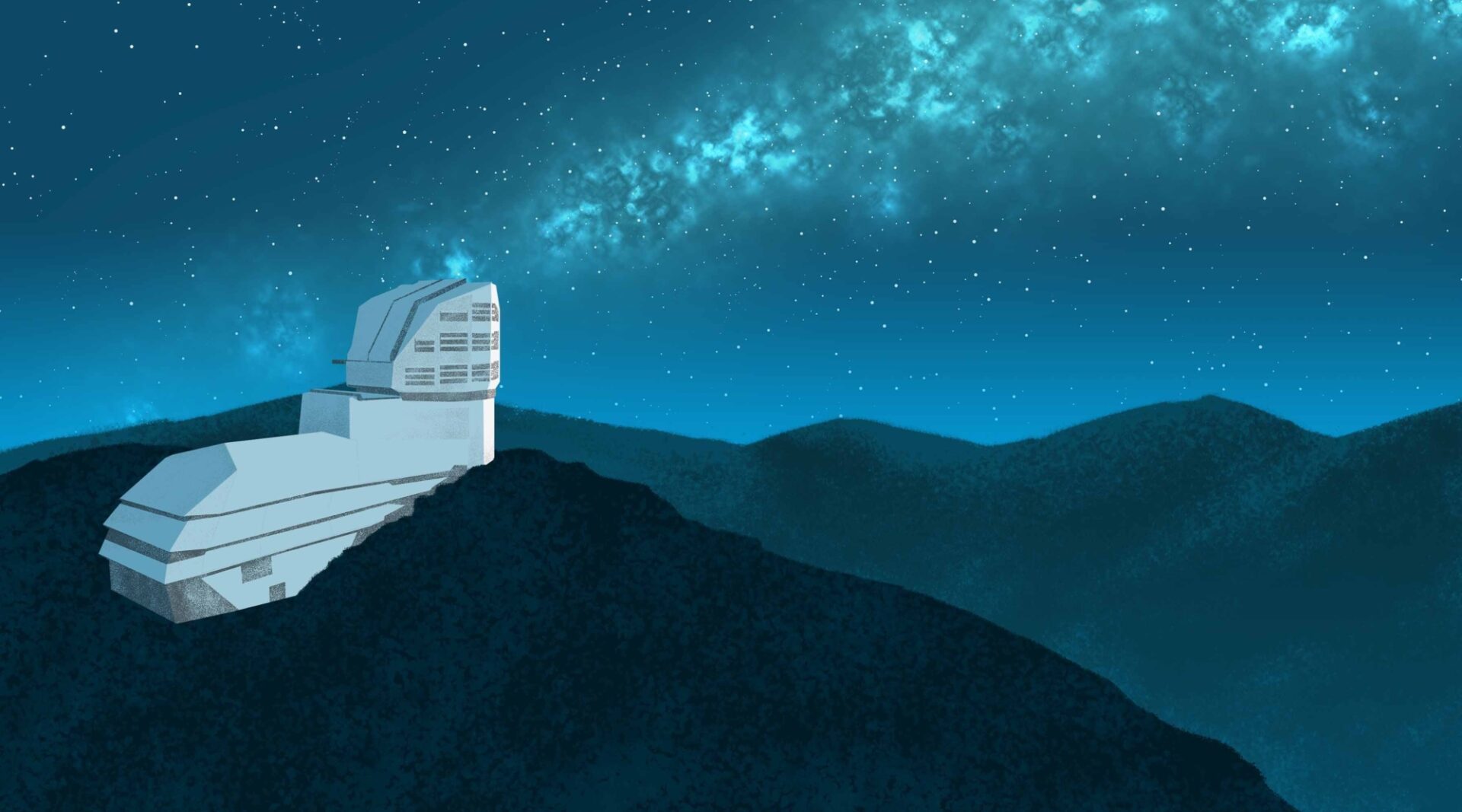 See the Universe in action
Rubin Observatory will answer some of our biggest questions about the Universe!
Explore our videos about Rubin and its science
Want to learn about Rubin, but prefer watching videos to reading? We've got you! Check out our animated video series, freely available for anyone to watch on Youtube.
Explore the videos
Learn how Rubin will scan the sky with Space Surveyors!
How many objects can you discover in a night?
Explore Rubin Observatory's Space Surveyors, a game where you click or tap to move Rubin's camera around the sky and capture images as objects appear and disappear, waiting to be discovered! All you need is 60 spare seconds and a web browser—but watch out for those pesky clouds and airplanes
Learn more about the game
Play now!
Welcome to Rubin Observatory Education
Vera C. Rubin Observatory brings the power of real data and interactive learning to educators and students around the world. Explore exciting topics in astronomy and astrophysics with our user-friendly investigation tools

I want to learn
I want to teach