Make your own Rubin Voices trading card!
Our Rubin Voices series highlights the diversity of people who make the observatory and its science possible. Every feature comes with a trading card—learn how to make your own!
Directions

Each trading card has six main components:
Name
Current job (or dream job)
A photo
A saying or quote
A short description of the job in #2
Three highlights or fun facts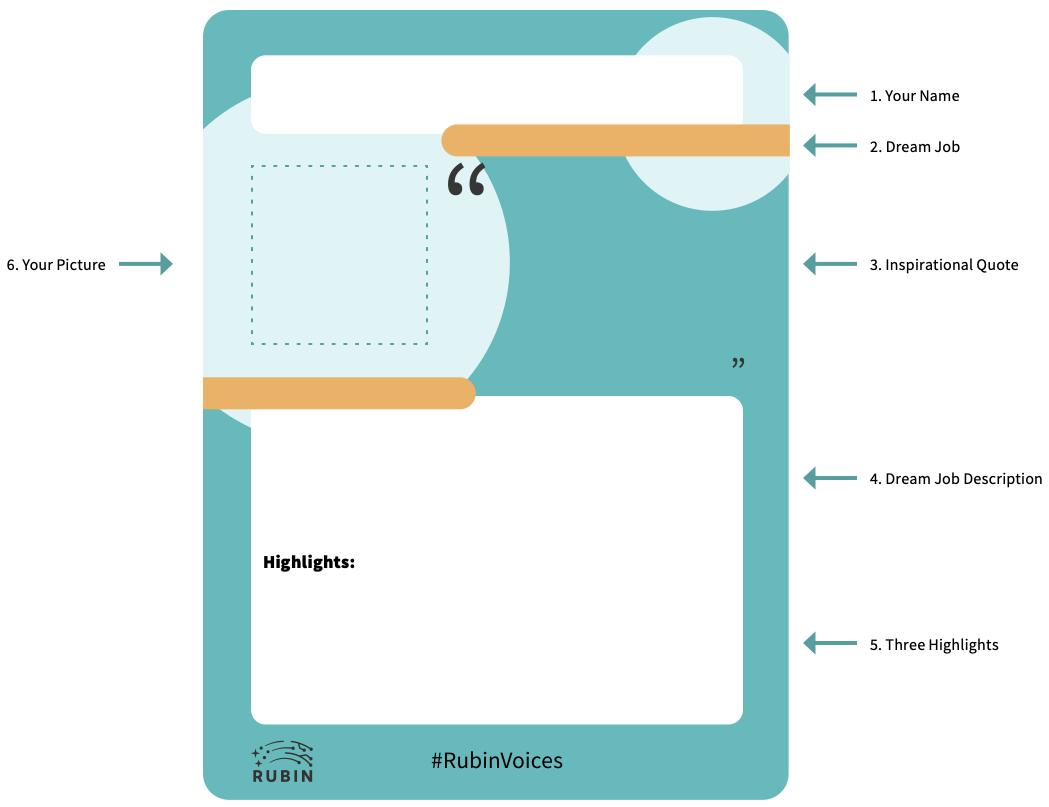 To create your own Rubin Voices trading card, download one of the two customizable templates below. You can either complete your trading card digitally, or print the blank template to fill out on paper.
Suggestion: if you print out your template, try drawing yourself in place of a photo!


Share your completed card on social media with the hashtag #MyRubinVoice
Additional Notes
Guidelines for photo file types and sizes

The best file format for your trading card will be a .jpg
An image size of 100x100 pixels will work best
Free tools for resizing images

Mac: Use the Preview app. Go to the Tools option in the top menu bar, then choose Adjust size.

PC: Open the image you want to resize using the Photos app. Click the ellipsis button on the menu bar at the top, then click Resize.

Chromebook: Open a photo or video with the Camera app. At the top, select Rescale.

Online: Open PixlrE and open your image. Under the page menu, select Smart resize.
Free pdf readers